We are very pleased with the cover, the service received and the quick delivery.
The ordering, delivery and installation of my chosen spa all went smoothly.
I was concerned about day to day maintenance, but with the chemicals supplied and the simple instructions for use, I found this quick and easy to do.
My spa came with steps and a cover, and the only additional item I bought was a cover lifter, which I would recommend for ease of use and for keeping the cover off the ground. The cover was delivered and fitted almost as soon as I ordered it. My main reason for buying a spa was that I thought it would help with arthritis, and indeed it does. Not only that, but my circulation has improved, I am sleeping better, and my anxiety levels have reduced.
A spa is something I would recommend, for the reasons stated above and also just for fun! I would also recommend this company to provide and install it.
I wanted to email to say thank you for all your help over the past couple of weeks.
Good customer service is so hard to find now days and considering I was previously using a competitor made your assistance even more appreciated.
We have all loved having the hot tub, and with five of us aged from 11 to 50(ish) it has had pretty intensive use!
Living by the sea it's a wonderful way to warm up and relax after a brave dip or a kitesurfing session. It's also fantastic for getting outside and experiencing the elements on a cold windy day, or at night looking up at the sky and stars. It has really given us a new way to appreciate where we live. The tub pretty much runs itself so we just turn the pumps and lights on and off when we're in and adjust the nozzles to control the flow. Construction seems durable and we are pleased with the dark colour. The Bluetooth speakers are a nice touch and so far, no-one has dropped their phone in while fiddling with set up. All in all, we are enjoying the tub and still exploring how and when to use it and feel we made the right decision getting this rather than a swimming pool which we think would have had less use and been more maintenance heavy. Thanks for all your help in selecting and installing it, you were FAB!
Highly recommend purchasing from this company
The service we received was excellent- Alicia and Dave Went through every detail with us including an inspection to make sure the plot was suitable. They installed and set up the Hot tub so we were ready to jump in! The aftercare was great, readily answering questions and ensuring we were happy and understood the chemicals and how to look after our purchase. Highly recommend purchasing from this company.
Professionals that want the best for you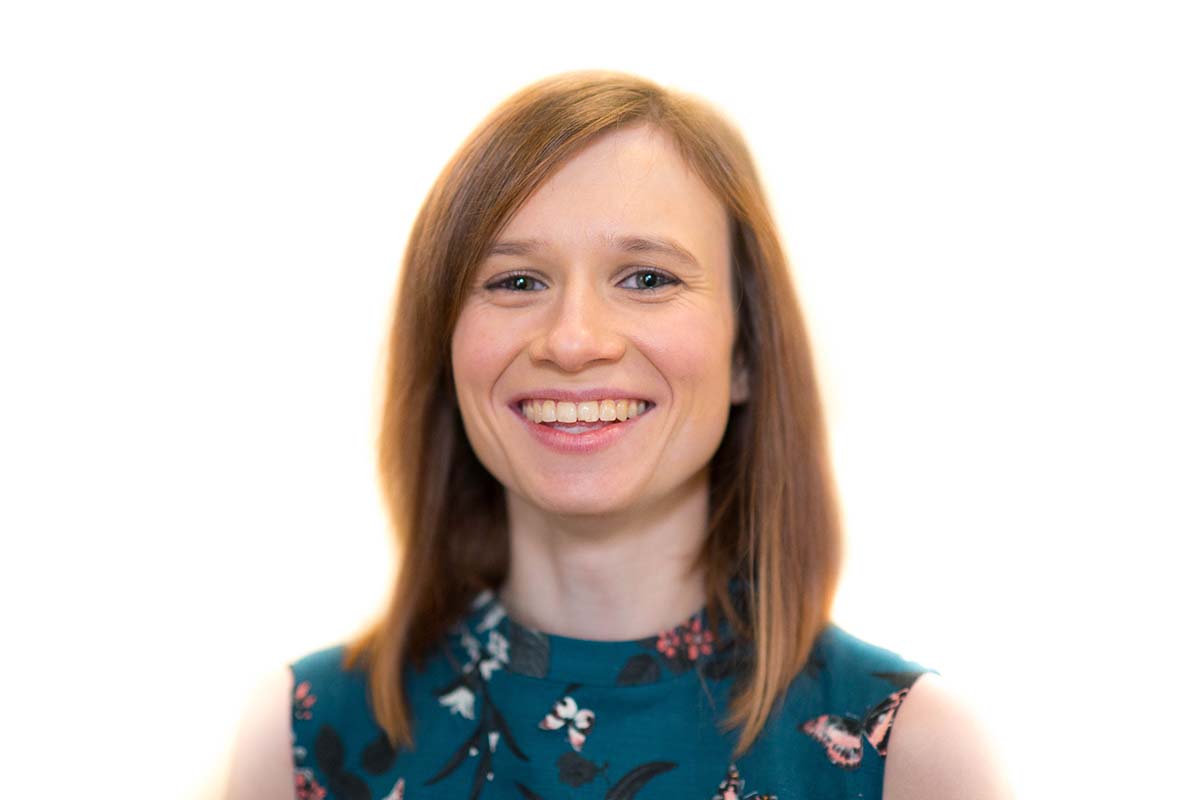 Alicia Mawdesley
Director
About Alicia
For Alicia, starting right at the bottom; gardening, making tea and working in customer services, seems like a distant memory and was the best start she could have wished for at Aegean in London. Working her way up to management level until 2014 when she created her own business, Saturn Spas. Establishing solid relationships with suppliers and customers alike is what motivates her to be the very best at what she does.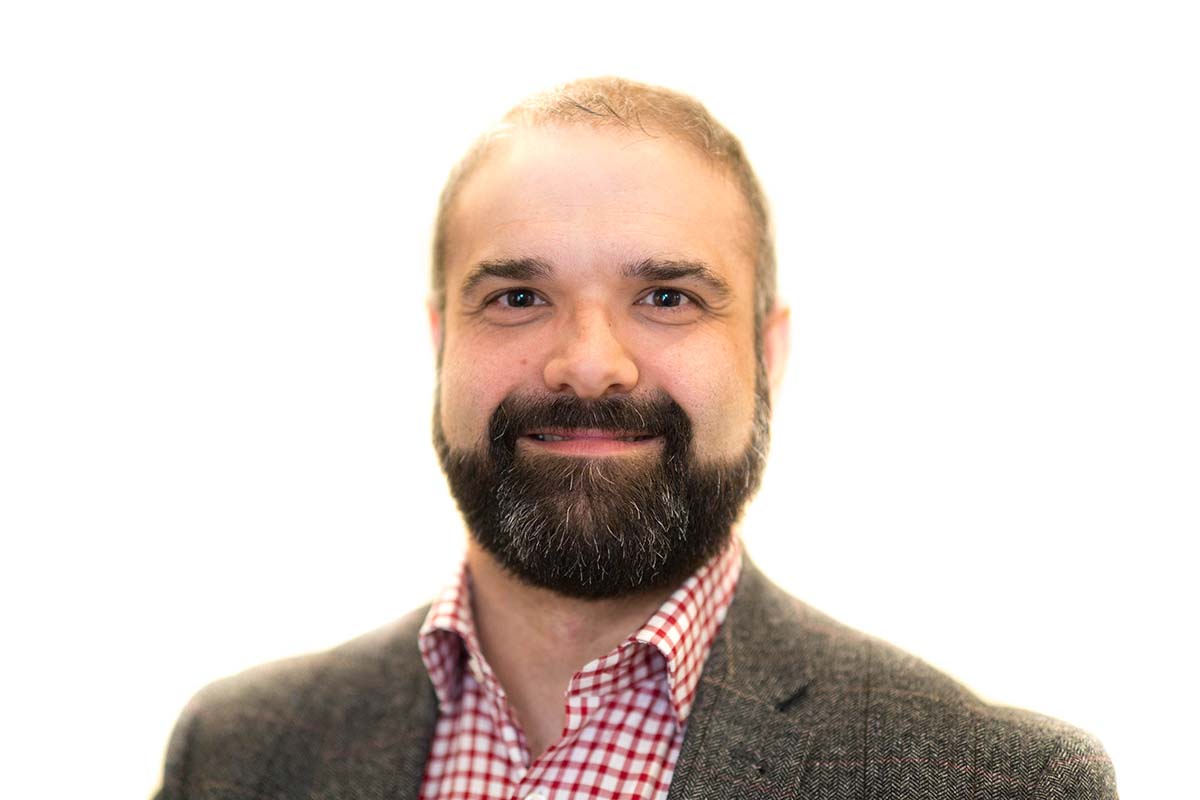 Dave Appleby
General Manager
About Dave
By the age of 21, Dave had ambitiously worked his way up to a management role in a leading retail establishment. This developed within Dave a strong customer service focus which he has brought to SaturnSpas. Having managed a big team before, he was experienced in recruitment which helped us to establish a strong support network around us and a solid in-house team. As the oldest member of the team, he keeps everyone focused and on point whilst setting an excellent work ethic.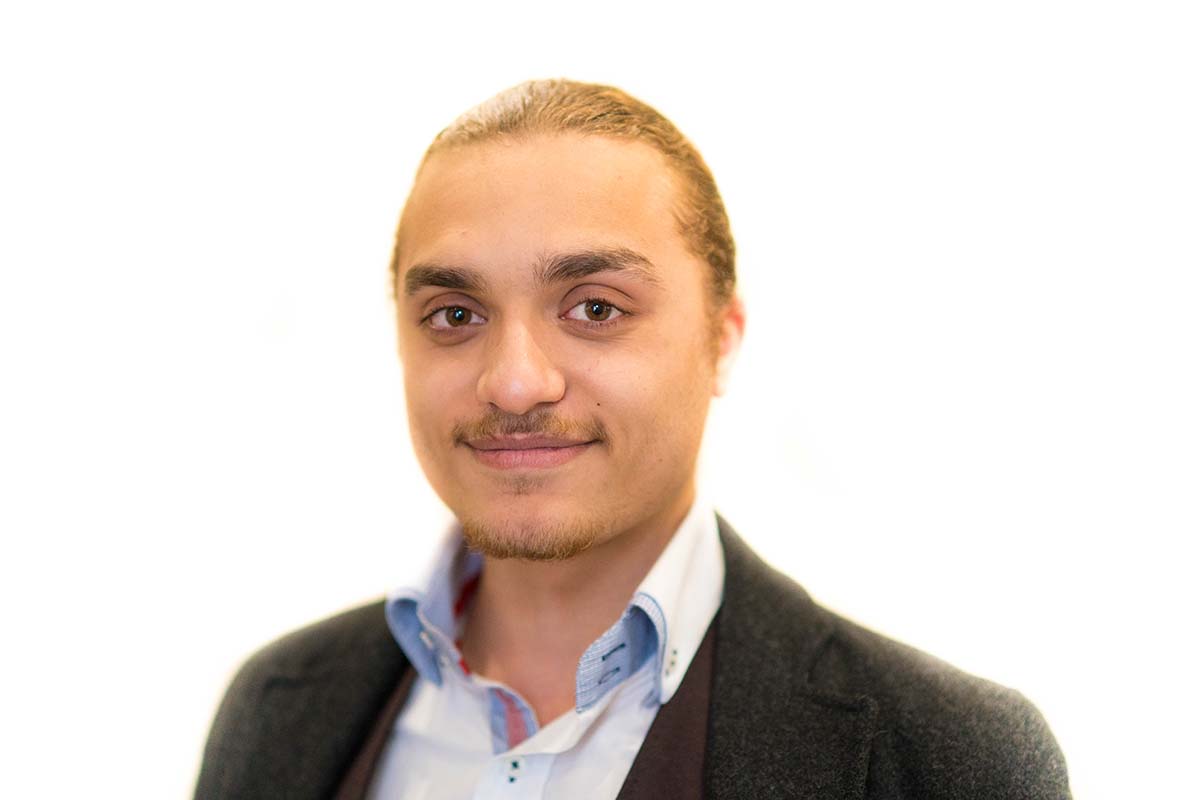 Jason Clarke
Finance Manager
About Jason
Jason is the newest member of our team. A student in Finance at Birmingham City University when we first met him, we could see his potential and asked him to join us firstly as a Sales Representative. Now, he's jumped straight into his new role with a lot of drive and enthusiasm. He's full of intuitive ideas and is always trying to do what he can to push the business and make it more and more successful.
Our Vision
Our UK based team specialise in understanding your personal swim spa needs and matching those needs to the best swim spas. We take pride in keeping every customer happy for the long term, so we prefer to explore your needs in advance to make sure you get exactly what you need both for now and the future.
Warranty
Furthermore, we offer a warranty and guarantee with every product we supply, so that you can be rest assured your guaranteed 100% peace of mind. We really are the experts when it comes to swim spas, why not get in touch and see what we can do for you.

Do you have any questions?
ALL THE NECESSARY INFORMATION
FAQs about Swim Spas & Hot Tubs
Can my Hot Tub or Swim Spa be indoors?
Yes. However it is important to remember that Hot tubs and Swim Spas require a well-ventilated area. This is usually less of a concern outdoors, as long as your spa is placed in an open-air location, the fresh air will take care of ventilation.
However, if you put your hot tub indoors, installing proper ventilation is a must in order to circulate the hot, moist air.
There is no access to my garden, how will I get the Hot Tub in?
We will attend site to see what access you have and offer alternative arrangements, for example, using a crane to hoist the Hot Tub into your garden.
Do you offer finance?
Please speak to a member of our sales team who will happily discuss the various finance options that we have.
How long will it take for delivery?
This depends on the season that you purchase your Hot Tub.
This can be between 4-6 weeks.
Are there any Health Benefits
Medical Benefits – The Science behind it all.
Acupressure having been part of the east for centuries now comes to the west in a relaxing and beneficial medium.
Strenuous exercise can produce a build-up of lactic acid in muscles causing prolonged stiffness and muscle aches. Hot water hydro massage therapy increases blood circulation to sore muscles and joints allowing the body to metabolise the lactic acid and relieving soreness.
Bathing in deep hot water along with massage action causes blood vessels to dilate. This improves circulation, cardiac output and the release of toxins in the body.
Warm soothing water supports body weight allowing for gentle exercise and movement of limbs within the water, thus increasing mobility and is known to help with joint pain associated with rheumatism and arthritis.
Numerous North American medical studies have revealed a wide variety of additional health benefits including reduced blood sugar levels in diabetes.
UPPER BODY ZONE
Engulfed within the deep seat jets apply direct muscle massage, targeting known pressure points along either side of the spine.
Specialised neck jets can also be added to concentrate on problem areas.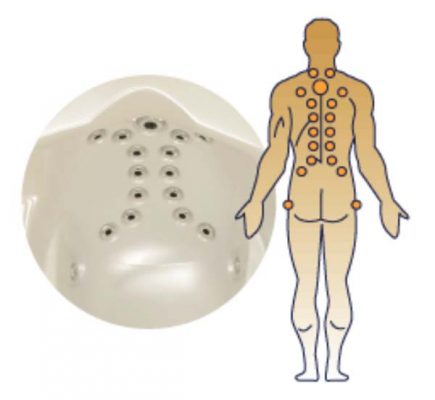 LOWER BACK ZONE
Helps to alleviate chronic lower back pain. The oversized jets powerful rotating action relaxes tense muscles helping massage away fatigue and improving body movement.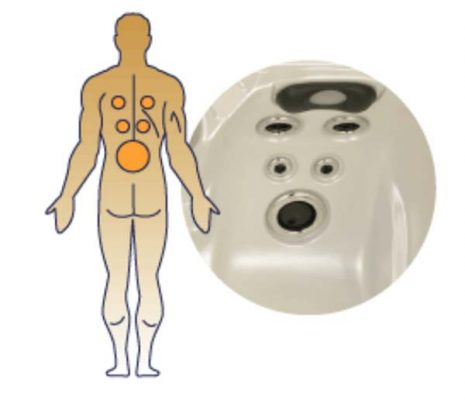 LOWER BODY ZONE
Strategically positioned jets featured in this seat trigger reflexology points on the soles of the feet and your lower calf area.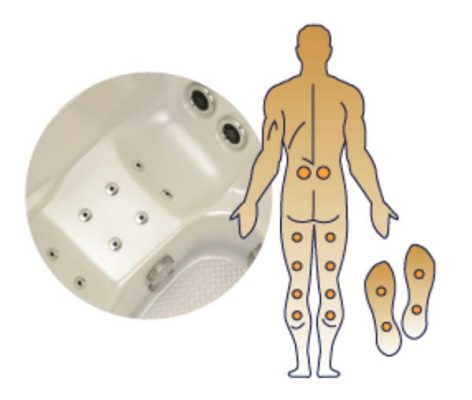 UPPER BACK ZONE
The pulsating jets send streams of warm water to aching muscles, treating them to a sensation of finger-like massage known as petrissage. This will increase blood to the area, release toxins and sooth. Gentle, yet effective.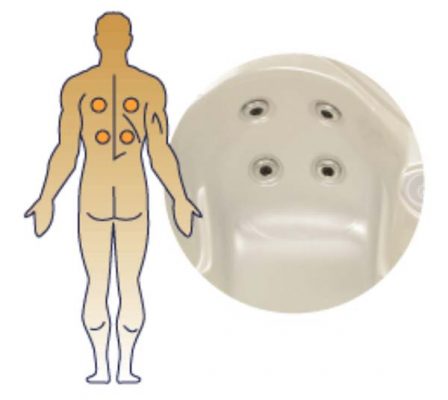 Do you have any questions? Lets talk!
0845 2170581